It is no unknown fact that the Indian education curriculum promotes job – oriented studies rather than an individual's holistic growth. The current situation in the society requires the latter more than the job-ready robots that the education system is creating in abundance. There are several initiatives at work in transforming the system of education in the country. One such game-changing organization, in its 16th year of foundation, is Chrysalis.
Chrysalis is a leading name in the education reformist groups of India. The organization has recently launched a project named "Education for Human Potential" which focuses on building the human and humane component in every student.
The organization is well-known for its contribution to the education sector in the form of innovative initiatives such as ThinkRoom. It is consistently working toward slowly and steadily eliminating the mediocre system of classroom constrained education provided by schools in India. The organization has also collaborated with top corporate names like IBM, Dell, and Microsoft for CSR initiatives in the education sector.
With its newly launched programme, Chrysalis aims at bringing in a major transition from "Education for Job Readiness" to "Education for Human Potential". The programme is an appeal against the theory and bookish knowledge-based academic concepts in the Indian education system. Some words by Chitra Ravi, the organization's CEO make clear the programme's aim, "India is a country of more than 15, 00,000 schools failing to awaken the extra-ordinary Human Potential in every child. There is an urgent need for a reform in the system before we lose another generation to an inadequate education system that focuses on job readiness instead of focusing on the child."
Roadmap for the Programme
This initiative, quite rigorous in its objective, has been planned thoroughly and innovatively for execution. The team of Chrysalis has created an educational framework called the Human Potential Framework. Very different from the regular methodology of teaching, the framework takes into consideration the child's requirements as a student and focuses on his/her social, emotional, and cognitive development.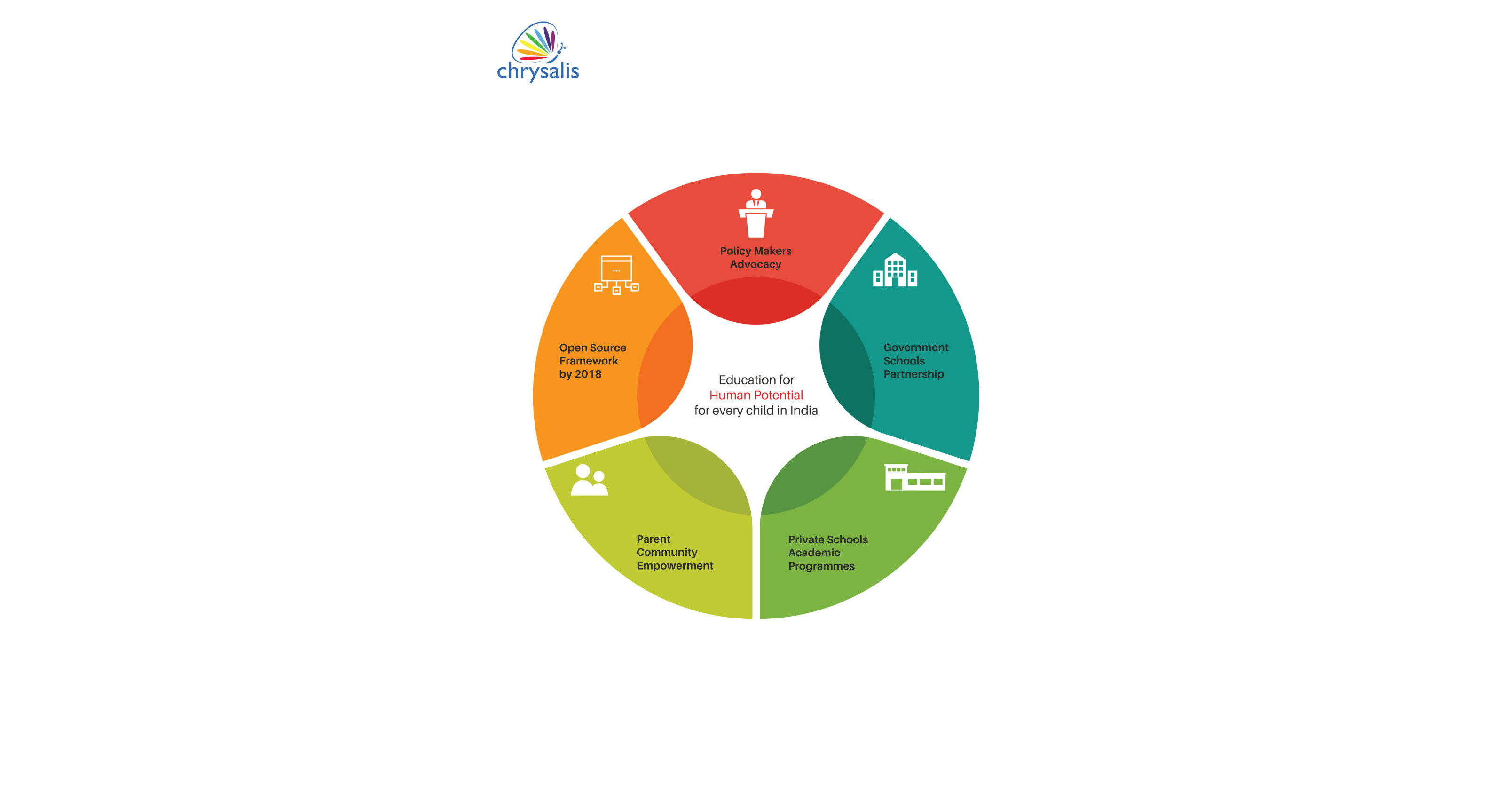 The organization has created its roadmap of execution through 5 principal mediums namely, policymakers, government schools, private schools, parents, and open source (available at their official website for anybody to volunteer). The organization will work in partnership with a select few government schools and private institutions with their Human Potential Framework. It will also entail empowering the parent community towards creating a stronger and better future for their children with the help of Chrysalis.
It comes as great news that an organization is working to create a newer and better system of education in India; one which will make a healthier society.